For many people, the year 2021 is the year to create a truly custom home that can fulfill these new requirements of a Covid-19 world. People are starting to think about what is most important at home and how they can optimize their current space or upgrade to a new space. The home building industry here in Wilmington, Wrightsville Beach, and Figure 8 Island was booming in 2020, and there are no signs of a slowdown for 2021.
Remote Work Here to Stay?
Remote Work from home looks to be a continuing trend (if not a permanent way of life.  Large metropolitan areas see remote workers flee the dangers of big city life for more "stay-cation" regions like the New Hanover County area.   Building or remodeling a custom home is an exciting experience, but it proves daunting at times to determine the correct design trends.
Looking Ahead
Many homeowners look to the past for inspiration, but the secret to selecting the right trends lies in looking ahead. Building a custom home in a coastal region like Wilmington, North Carolina, requires expertise and professionals that have perfected their craft over decades…especially when you are in the luxury home market.   Whether you are sprucing up your primary residence or making adjustments to your investment property, here are some recent custom home building trends we're fans of here at Lanphear Builders Inc.
Upgraded Views
Here at Lanphear Builders, we often work with architects and interior designers to ensure that our coastal homeowners take advantage of their views!  With families stuck at home now more than ever before, don't short change the beauty that surrounds your coastal environment.  Windows and glass are your friends!  We know what you're thinking…
"HURRICANES are scary!"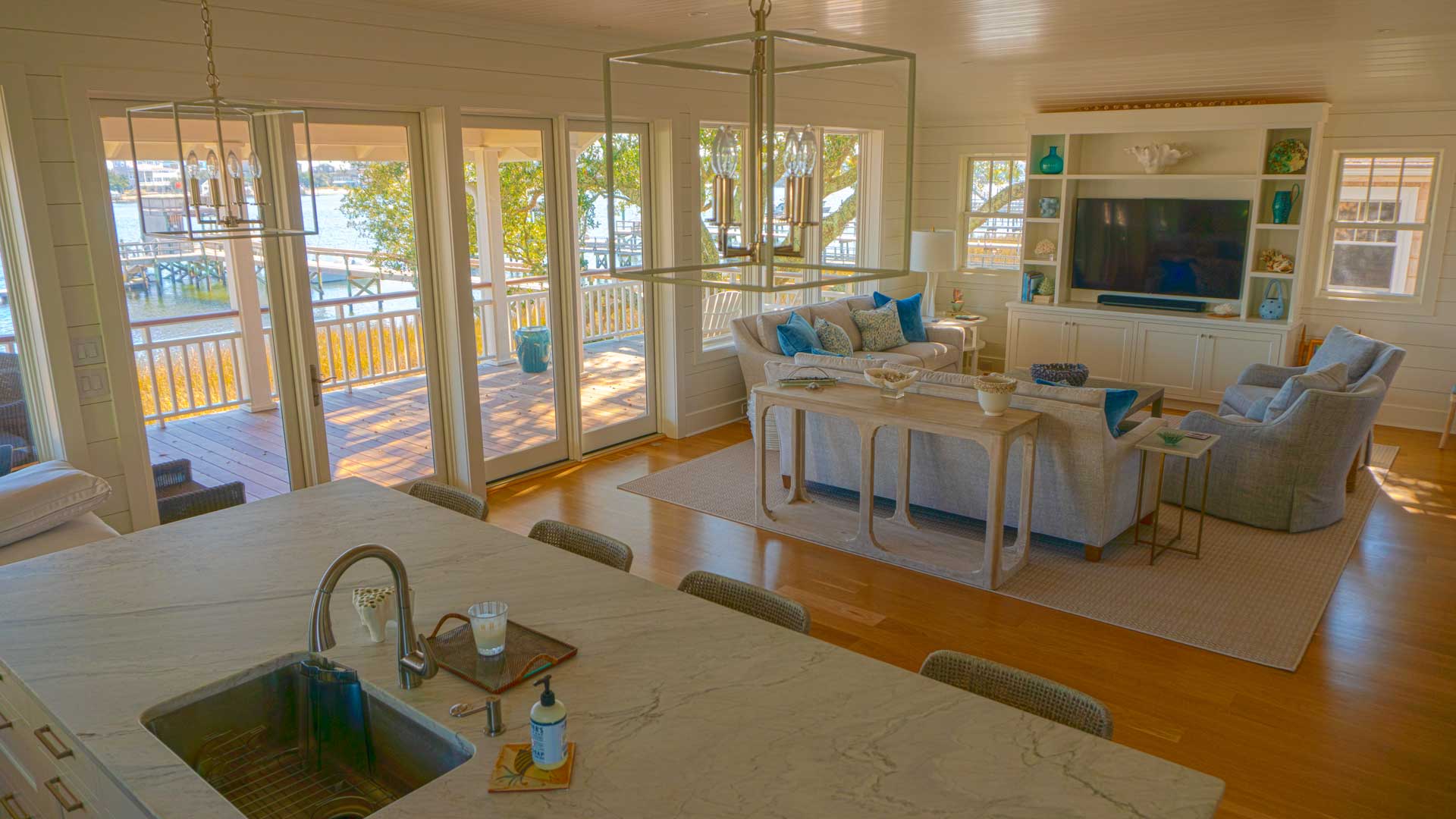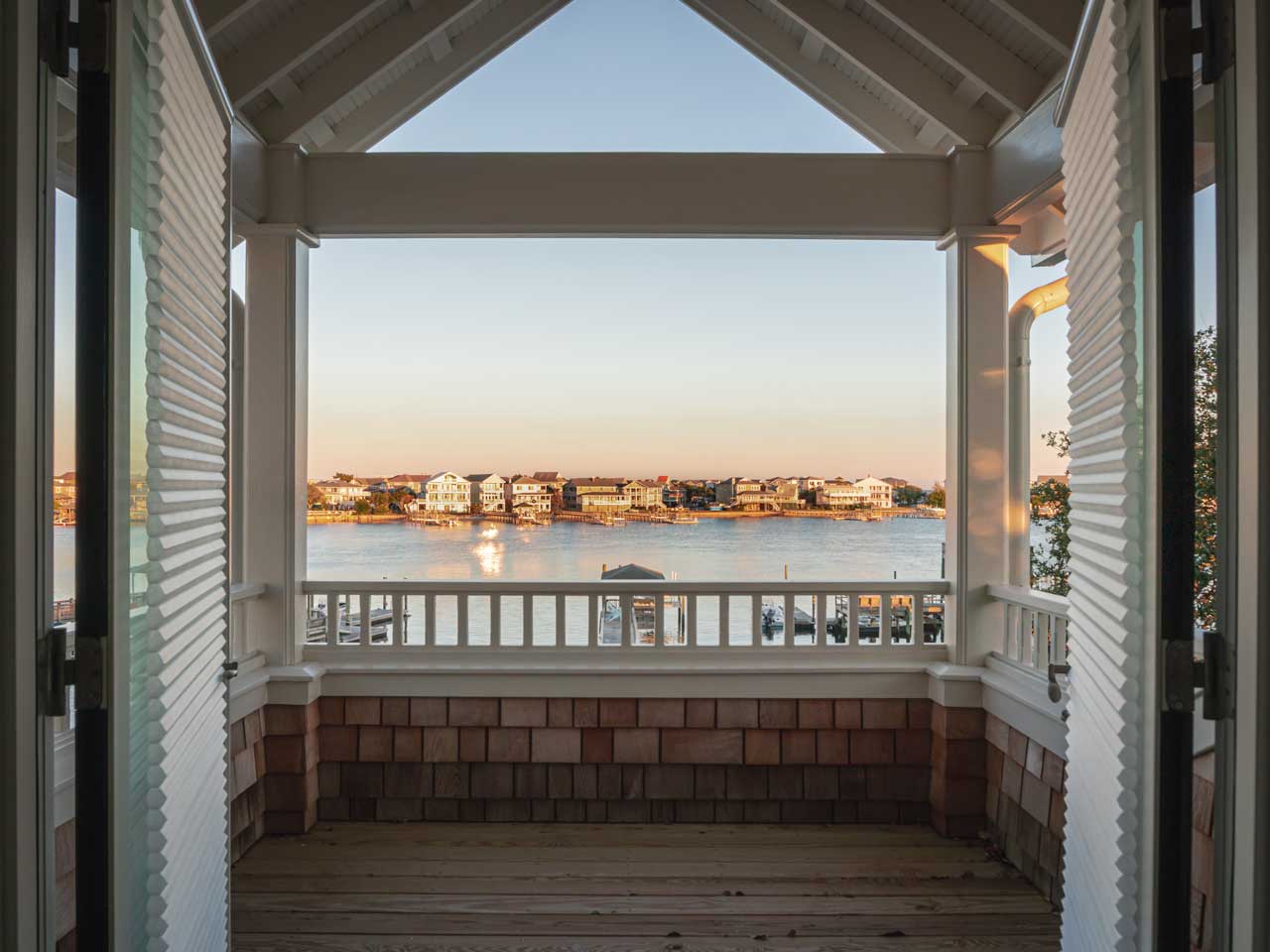 Sure they are…but check out this video post of Trevor Lanphear discussing his cost-effective solution to protecting your windows during hurricane season.
So whether you are on Banks Channel, Wrightsville Beach, or Figure 8 Island, make sure that no space goes to waste and that you're not obstructing any of the awe-inspiring water or golf views that make our area so desirable.  There is also a definite uptick in home office remodels where remote workers are installing larger windows or french doors to allow for more natural light.
Outdoor Gourmet Kitchens
Your custom built home probably has a beautiful kitchen already, but an outside kitchen can take you any coastal property to that next level of luxury living. You can take outdoor hosting to another level by installing an integrated grill or a custom brick oven.  Wilmington truly has the climate to make an outdoor kitchen upgrade a viable solution to low capacity restaurant seating and early bar closings.   Backyard, outdoor bars with wide seating and fire pits also predicted to become quite the trend in 2021.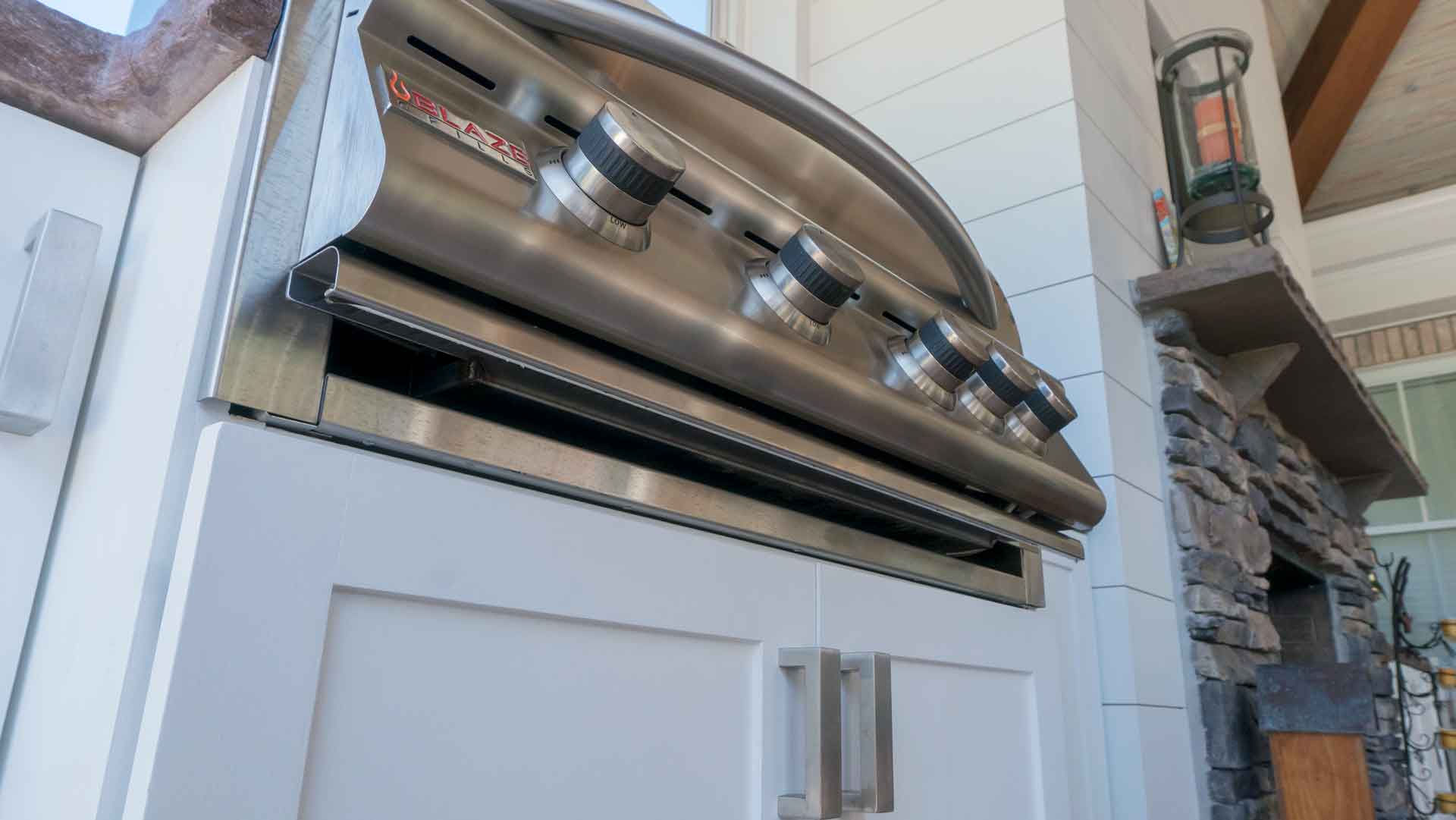 Earthy Indoor Décor
Construction experts have predicted that 2021 will bring back the coastal décor in home design for custom-built homes, but it will look more natural and earthy this time. The more relaxed, more contemporary designs that dominated home design in recent years are accompanied by neutral, warm colors and raw materials, both for building and decorating. Broad planks, laminates or wood, warm neutral or green colors, and natural wood furniture are examples of how this trend can be introduced.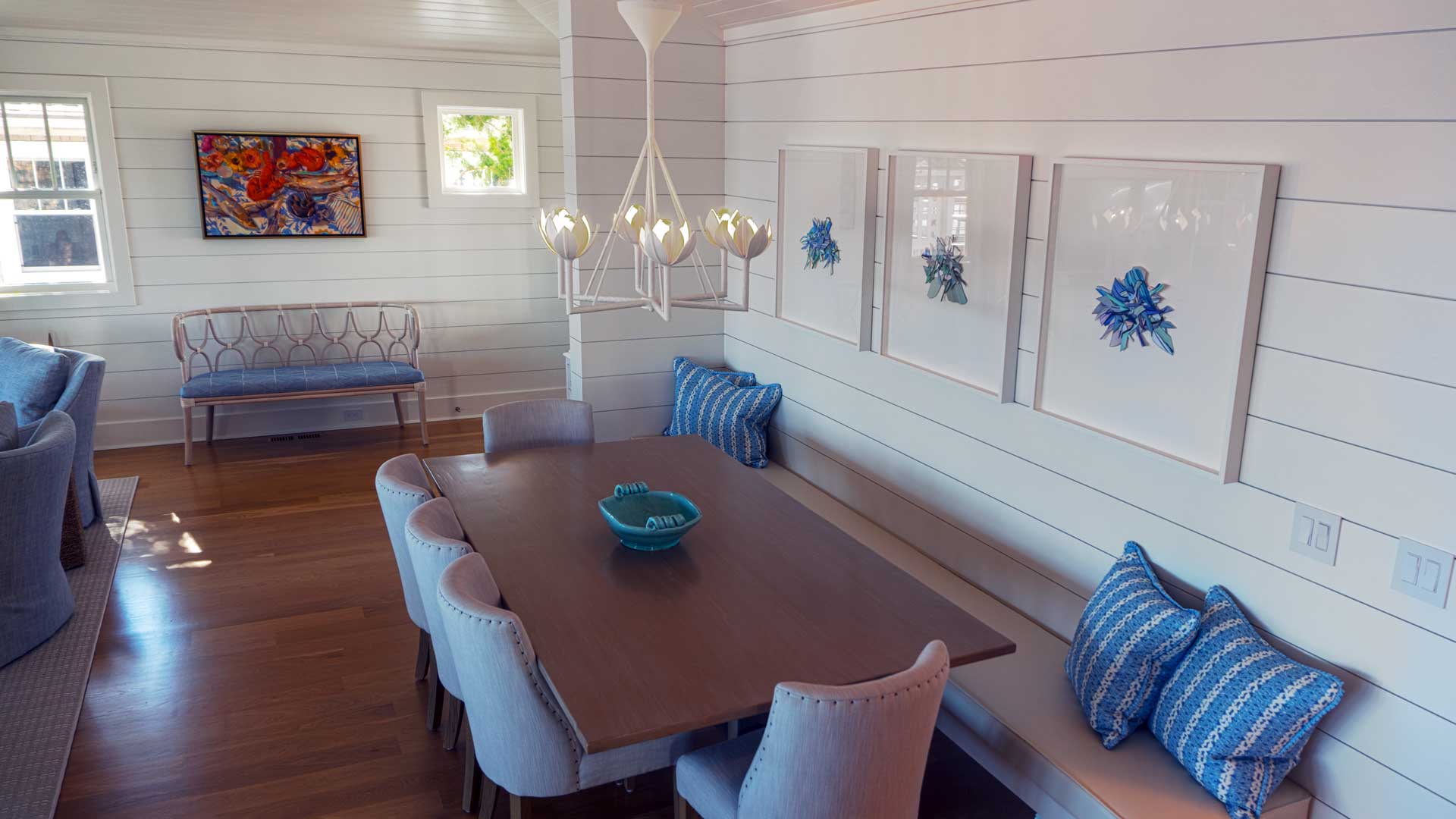 In-Ground Pools, Lanais & Upgraded Decks
2020 saw a historic spike for in-ground pool installations and all indicators say there's no slowing down for the industry.  With the closing of many public and private pool facilities as well as water parks, residential homeowners seek to provide their own versions of summer gathering spots.  The fun doesn't stop there however as experts predict this will also spawn an increased interest in lanais and expanded deck areas to provide socially distant capabilities for 2021's backyard cookouts.
Walls Get Textured
Textured walls are one of the hottest custom home design trends of the year regarding design trends. Hanging art on your walls is one thing, but why not make the walls an item of art. However, you don't have to employ a muralist; you can easily add aesthetically pleasing texture to your new wall construction across many different media. Natural features make this design trend so popular because they bring an earthy feel to your home while retaining a modern atmosphere. Pillars, marble, stone, and wood are an excellent way to add texture to any wall. If you want a more immersive effect, wall panels may offer an elegant touch of depth and scale to the accent wall or a whole room. Textured wallpapers can also be used to achieve a large-scale appearance and sensation without using panels and pillars.
Multifunctional Rooms
Multifunctional rooms are another theme in the new year's custom home building trends for luxury coastal houses.  People need to find new and innovative ways to make the most of any room in our homes.  Home offices are at the top of the list, as many of us now operate indefinitely from home.  Former guest bedrooms are the most common option for multi-purpose rooms since most people are not entertaining weekend guests like we used to. With many of us turning to recreational activities, you should collaborate with your designer or custom home builder to create a place for the unique pastime that satisfies you the most. Whether it's painting, pottery, woodworking, or puzzles, you can build a space to enjoy your hobbies with a multi-use room without losing that room's functionality through clever design and custom carpentry.
.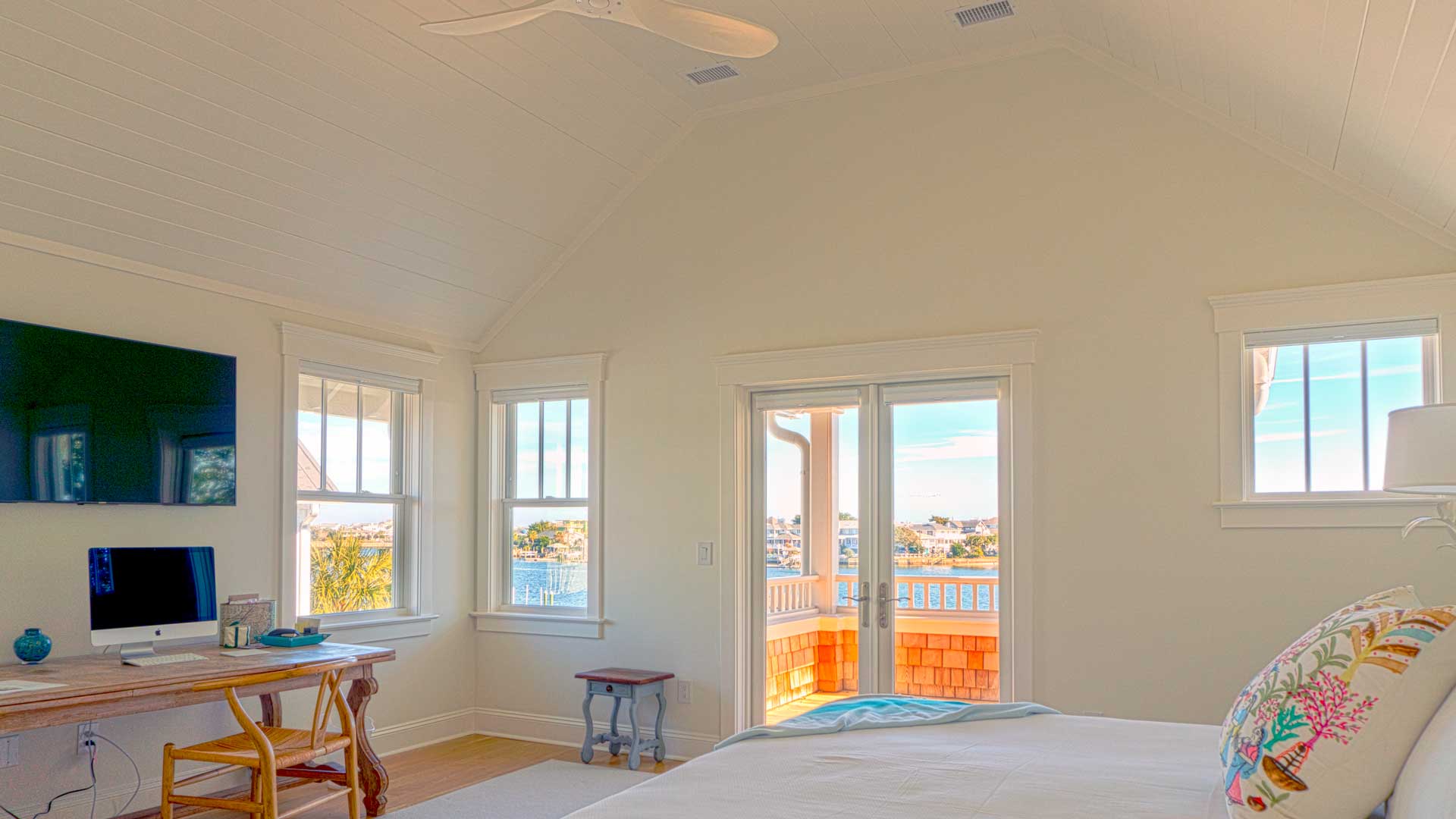 Summary
Only time will tell which trends truly emerge in 2021, but we think the ones we listed have an excellent chance at becoming top trends.  What are your thoughts on coastal home design trends for 2021?  We'd love to hear about them in the comments below!  Stay safe out there and get in touch if you need experienced coastal builders to help create your dream living space.